GETTING STARTED AT TO THE CORE
Pilates, Nutrition and Personal Training are all an individual process. We're all different with unique goals, health issues and motivation. For many, beginning to make changes to improve quality of life and overall wellness can be intimidating. Beginners are often worried about whether they will be able to keep up to the intensity of a class while others are not comfortable in a gym setting. Beginner classes are exactly that for a reason! We know how intimidating it can be to experience the unknown and we want to make your wellness journey a positive experience.
Many people assume that you have to be in great shape to start Pilates but that is absolutely not the case. Many of our clients have not exercised in years due to pain or other chronic health issues.
What can you expect from your To The Core experience?
All of our clients begin with a consultation, which is set up over the phone. This is a one on one session where we perform a postural analysis and movement screening to establish a baseline and gain a better understanding of any underlying health issues. We spend time discussing goals and nutrition to establish a program suitable for each individual. We firmly believe in creating and modifying programming to be as individual as possible even in a class setting.
Your consultation is 55 minutes long. We ask all new clients to arrive a few minutes early to complete any unfinished paperwork and to get a tour of the studio. Wear exercise clothing and bring a clean pair of socks. No shoes are allowed in the studio. Bring a bottle of water to rehydrate. We provide absolutely everything else you will need.
After your consultation, we will recommend either a class or private/semi private sessions and/or nutrition coaching on an individual basis. Pilates is a mind/body exercise so be prepared to do a lot of thinking over your first few sessions. Learning to feel muscles working as well as controlling them takes time and practice. How you learn is individual to you so we use many different teaching techniques to assist you in your practice. We encourage you to ask questions before, during or after class as well as informing us if you have any pain issues so we can provide modifications as needed.
The studio is a calming place to be and we encourage all students to practice what they have learned at home. We provide videos, as well as handouts, so that your home practice is easier to accomplish.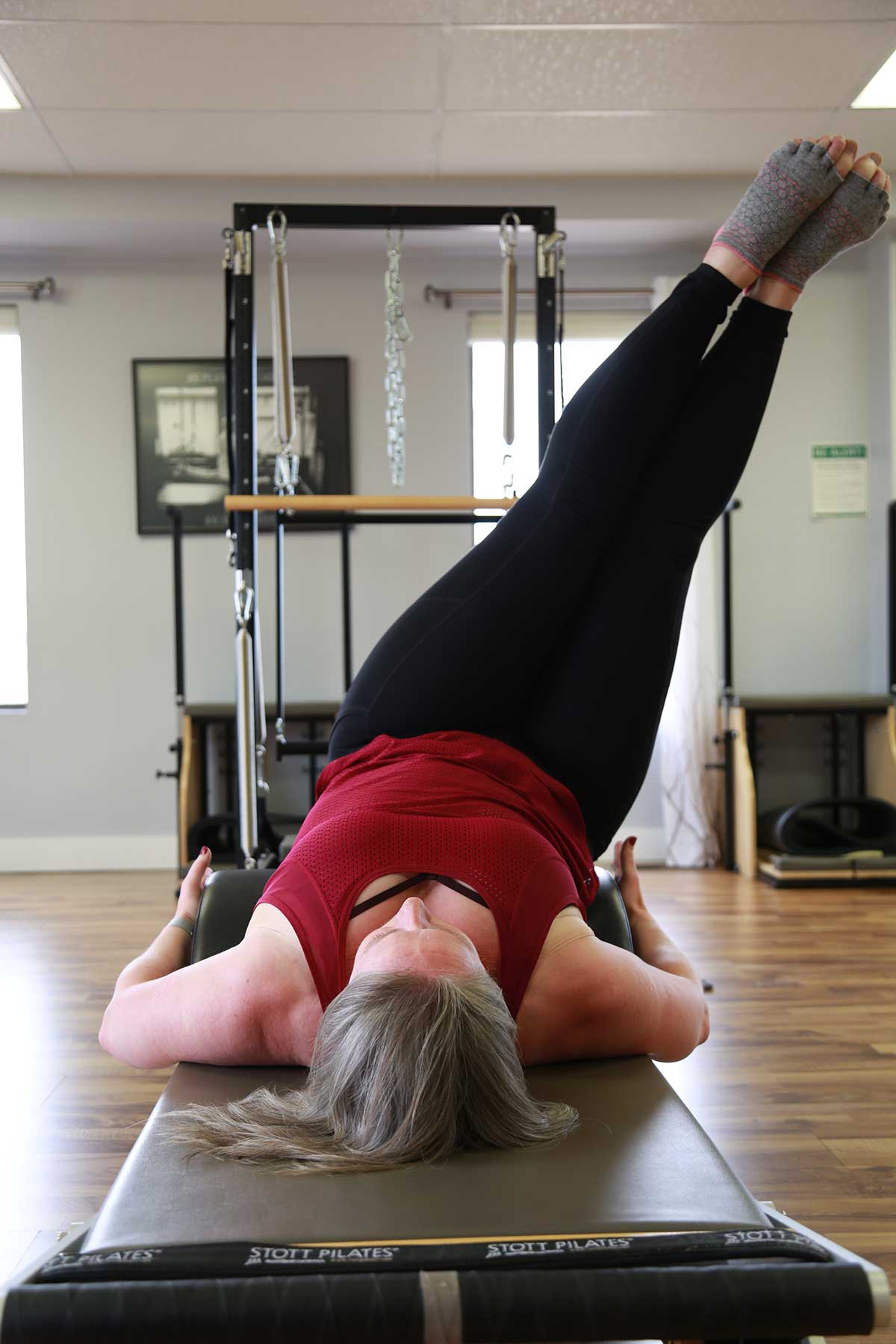 The bottom line is that we're here to guide you through the entire process. Seeing our clients progress is fulfilling and exciting. Watching clients challenge themselves to do things they didn't imagine were possible is deeply gratifying.
Have you booked your consult yet? Give us a call at 780-808-4144 or contact us using the button below and we'll step you through the process!
Book Your Consultation